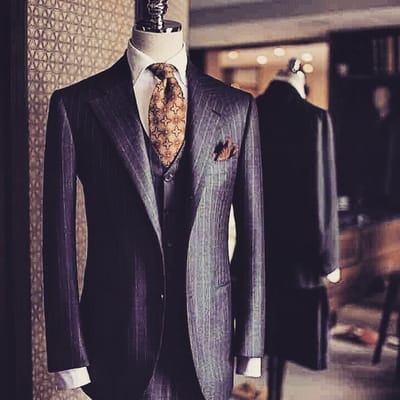 A warm welcome to all the customers and visitors at Tailormade International Hong Kong. Our expert tailors specialize in creating precision-crafted, hand- made clothing with the best quality fabric from the finest mills of Italy. We offer exquisite bespoke suits, blazers, trousers, dress shirts, overcoats, and formal wear.

What is Bespoke? It is the service of providing custom-made clothing to the client's specifications. Bespoke clothing is traditionally cut using a unique pattern drafted from scratch for the customer. Our professional clothier will meet with you by coming to your home or office to enhance your wardrobe with the ultimate bespoke tailoring experience.

We have a large collection of fabrics from the finest mills in Italy. Our fabrics range from wools, worsted wools, linens, cotton and cashmere blends. Along with the prestigious materials, masterful workmanship and highest level of service, TAILORMADE provides a comfortable and pleasurable experience.